This map demonstrates the quarrying activities managed by the Land and Water Boards of Mackenzie Valley of the NWT. This purpose of this map is to provide an general distribution of quarrying activities. For more details, please visit the public registry.
This map is for illustrative purposes only. This is not a legal document, and should not be treated as such. When using these maps, the user should follow these conditions.
 Please click on the map below to open the pdf.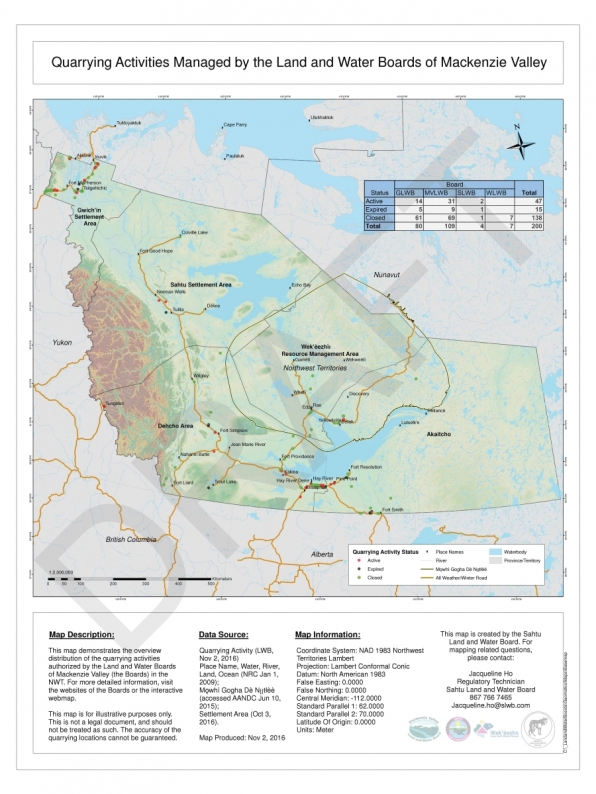 (Updated November 2016)
  Please allow webmap to load.