This map demonstrates the Private/Settlement Lands in the NWT. This map is used to determine whether or not proposed activities are located on private land.
This map is for illustrative purposes only. This is not a legal document, and should not be treated as such. When using these maps, the user should follow these conditions.
Please click on the map below to open the pdf. Advanced PDF features such as map georeference Information, PDF Layers and Attribute Option are enabled.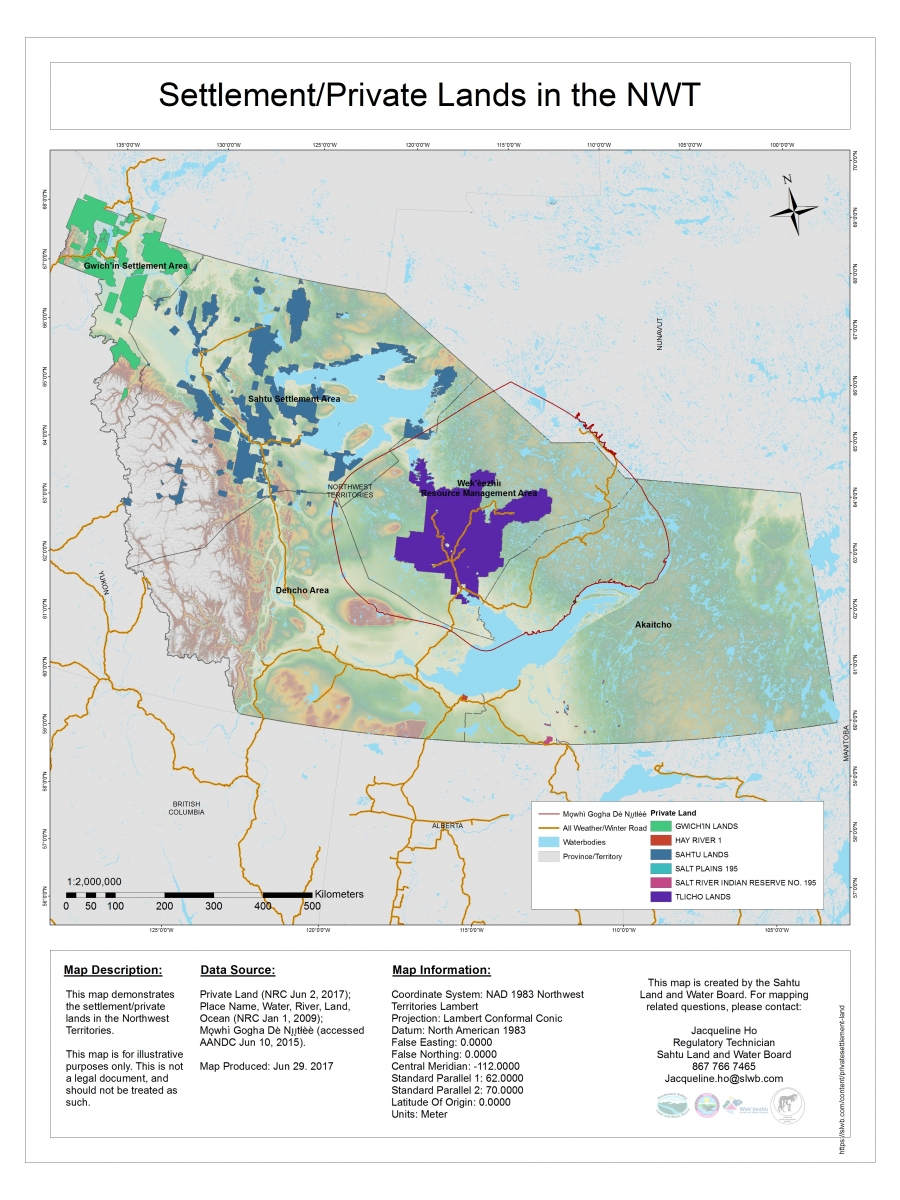 (Updated Jan 12, 2018)
Please allow webmap to load.