This map demonstrates the National Topographic System (NTS) index of the Northwest Territories, Canada. The purpose of this map to provide Licence and Permit applicants the NTS index map for identifying the map sheet number of the proposed project area.
This map is for illustrative purposes only. This map is not a legal document, and should not be treated as such. When using these maps, the user should follow these conditions.
Please click on the map below to open the pdf.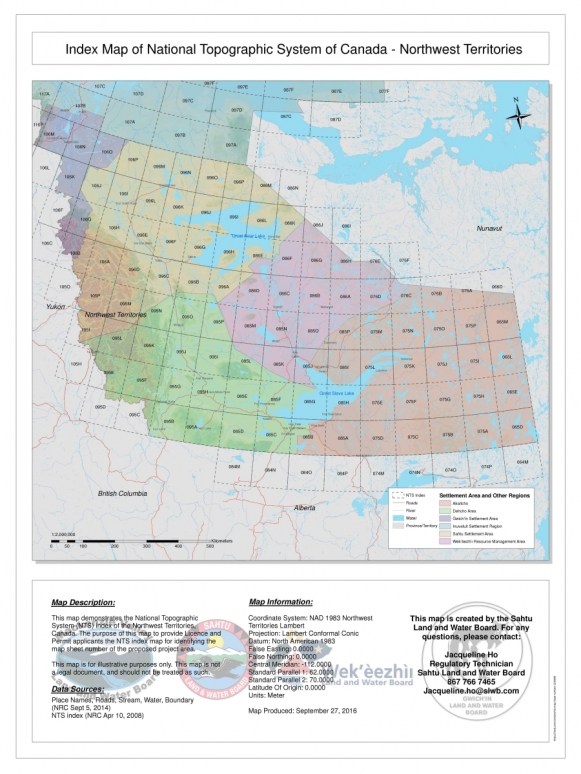 (Updated September 2016)
Please allow webmap to load.